More than 450 organisations, representing 20% of all plastic packaging produced around the world, are now signed up for the Ellen MacArthur Foundation's New Plastics Economy Global Commitment, voluntarily agreeing to increase the circularity for plastic waste and eliminate all problematic and unnecessary plastic items. The Ellen MacArthur Foundation has also recently released a position statement in support for packaging Extended Producer Responsibility (EPR), which Lorax EPI is pleased to endorse. Commitments like these come hand in hand with a detailed level of data reporting, and whilst gathering this information can become difficult, there are key benefits that come with data transparency and international collaborations. In order to increase collaboration at the national and regional levels, the Plastics Pact network was first established in April 2018 with the announcement of the UK Plastics Pact.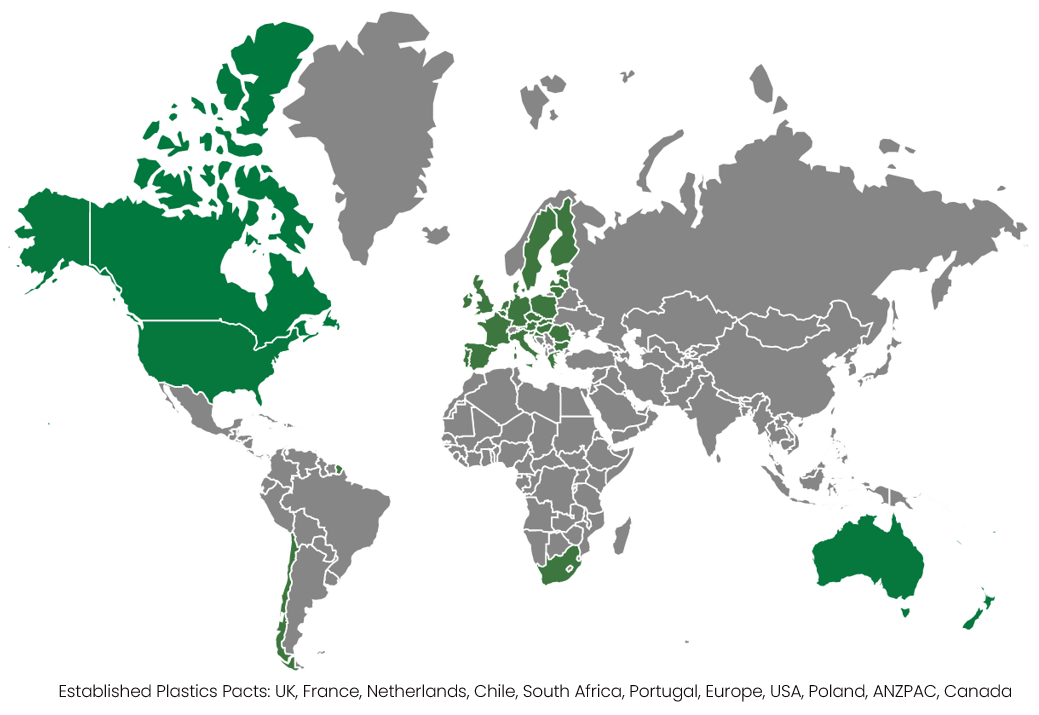 Over three years later, the Plastics Pact network now includes nine countries and two regions with similar commitments to increase educational awareness and recyclability, eliminate difficult to recycle plastics and incorporate recycled content into plastic packaging. Major businesses, governments and environmental organisations are now signed onto these commitments, and whilst they have similar purposes, reporting is not uniform across all Pacts, which can leave companies with many questions on best reporting practices.

If you compare targets of the Pacts, you will find key differences – for example, France and Poland each have unique goals to increase educational initiatives so consumers can better identify how to dispose of plastics at their end-of-life. Each Pact has a recycled content target, but percentages range from 25% to 35%, which is largely reflective of current market conditions. The United States goes one step further with its recycled content target, stating that producers can use 'responsibly sourced bio-based content' in plastic packaging to meet this goal. According to the US Plastics Pact, 'bio-based content has an important role to play in the circularity of plastics by ensuring that the plastics industry can move towards 100% renewable sourcing.'
Although companies are voluntary committing to these initiatives, the Plastics Pacts do require mandatory reporting from signatories, which then becomes complicated when considering the variations between each Pact agreement and data requirements for each market. Pacts are asking brand owners and retailers for data on multiple points, including inventory, sales, collection, recycled content, compostability, plastic imports and more. Signatories to the US Pact should be aware that the first reporting deadline is soon approaching on 12th August.

In order to report to these complex requirements, a company must collect a very comprehensive set of data, which should be managed through a dedicated platform designed to report to these Pacts. The Lorax EPI ENVI™ software has been created to help companies report packaging, extended producer responsibility and product stewardship data to external organisations around the world. The software is supported by an international consulting team who have extensive experience in global reporting requirements and data management. For assistance with this challenging process, one of our team members would be happy to discuss your queries or to demonstrate how our reporting software can help you. ​​

Click here to receive regular updates on blog posts, webinars, and regulatory changes directly to your inbox