​Virtually every EPR compliance scheme in the world requires some form of regular reporting - maybe only once a year, but potentially every month. Some reports are relatively simple, but others can be significantly more complicated. So what information do schemes want?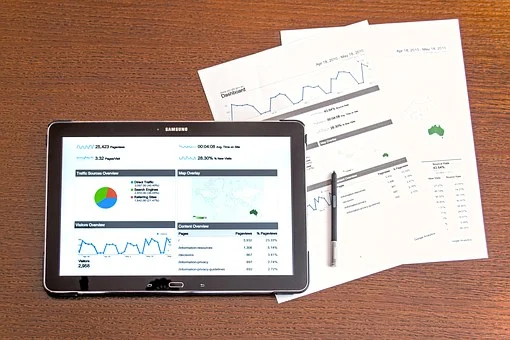 At the most basic level, schemes need the same information:

Number/type of product placed on the market (for WEEE/batteries and other similar product categories);

Quantities of different materials (for packaging).

However, it is never that simple. Every scheme will have their own requirements on how that information is provided to them. Reports typically need to be submitted either through a dedicated portal, or by email using a specific form. These forms require information to be split in a very specific way, including (for example):
Pre-defined categories. For packaging, this can range from 'plastic' to 'bottles and vials in dark/opaque/coloured PET or PE or PP'.

Intended market/sales channel - e.g. household consumers or businesses.

Packaging type - i.e., primary, secondary, or service packaging.

Less frequently, schemes will also want details on product/packaging design that may impact the EPR fees they charge. This could include:

​Number of components in each final package;

Inclusion of specific labels/logos;

​​Use of recycled content; or

Availability of spare parts and other elements that would improve product lifespan.

Given that the requirements are different for each country and each waste type, how do companies cope with EPR reporting? Typically, using one of three approaches:
​Use in-country teams. This approach gives responsibility for reporting to a team (or individual) in each country, which has to ensure they are fully aware of the requirements of their specific scheme. This reduces the administrative burden for that team, but can result in lack of central visibility of costs and unintended consequences of design decisions taken at a non-country level.
Use a central team. This approach creates a central team that is responsible for all EPR reporting around the world. This allows greater understanding of costs and trends in design decisions that are viewed as more/less favourable. However, ensuring that team is aware of changes to requirements for all countries and schemes is time-consuming and labour-intensive.
Out-source. Working with an external company that can take product information and sales data and produce all the required reports could save a significant amount of time and reduce the risk of errors.​
Lorax EPI offers a comprehensive service, using our proprietary software, which relieves the reporting burden for companies that have EPR obligations. We maintain detailed records of the reporting requirements of compliance schemes around the world, and work with businesses to ensure that all EPR reports are submitted correctly and on time. If you are interested in knowing more about our software and reporting services, please contact us to talk to one of our consultants.

Click here to receive regular updates on blog posts, webinars, and regulatory changes directly to your inbox