Industry commitments to reducing plastic waste
​The Lorax EPI blog has focused a lot in recent months on the steps being taken by governments around the world (e.g. in France, China, Turkey and South Korea) to reduce plastic and other packaging waste. However, manufacturers and NGOs are voluntarily making commitments of their own. We recently discussed the launch of the European Plastics Pact, but what else is going on?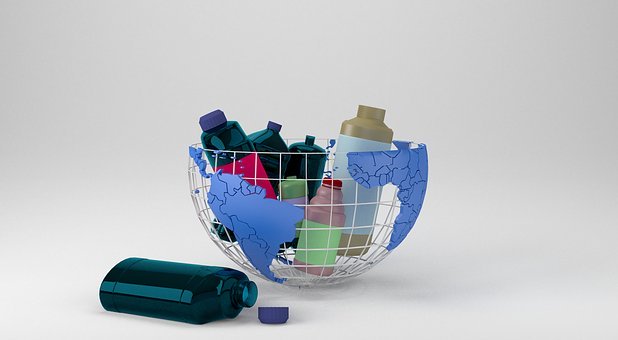 The New Plastics Economy Global Commitment has over 450 signatories from governments, NGOs, industry associations, and companies responsible for 20% of all plastic packaging around the world. All signatories have committed to meeting clear targets by 2025, including eliminating problematic or unnecessary plastic packaging, moving to reusable packaging models, increasing use of recycled plastics, and ensuring that packaging is 100% reusable, recyclable or compostable.

A number of countries and regions around the world have created Plastics Pacts, which unite key stakeholders behind a common set of objectives. Countries with final Pacts include the UK, France, the Netherlands, Chile, South Africa and Portugal. Targets are often closely linked to those in the New Plastics Economy commitment, and include:
​Eliminating problematic or unnecessary packaging
All plastic packaging being reusable, recyclable or compostable
Increasing national recycling rates
Increasing the use of recycled plastic to 30%

​
Another initiative that may be of interest is Edie's Mission Possible pledge wall​, where individual companies can make a sustainable business commitment. Current pledges include removing all single-use plastic products from all product ranges (IKEA), ensuring that all primary and secondary packaging are widely recyclable (World Wise Foods) and launching a 100% sustainable plastic bottle by 2022 (Innocent Drinks).
Finally, a number of companies have made explicit commitments to reduce plastic use. For example, Unilever has commited to halve its use of virgin plastic by 2025 and to help collect and process more plastic packaging than it sells, while Asda has set a target of reaching 30% recycled content in its plastic packaging by the end of 2020 and reducing the total amount of plastic in its own brand packaging by 15% before February 2021.
We don't know what effect Covid-19 will have on any of these commitments (see our previous post on the impact of Covid-19 on reducing single-use plastics), but it is to be hoped that progress is still being made towards all of these targets.

Click here to receive regular updates on blog posts, webinars, and regulatory changes directly to your inbox