Why is EPR needed? Nigeria's e-waste crisis
​Nigeria's e-waste production has increased​ by 170% from 2009 to 2017, with a generation of 290,000 tonnes in 2017. In addition to this, Nigeria receives shipments of waste electrical and electronic equipment (WEEE) from abroad. 60,000 tonnes of WEEE are shipped into the country through Lagos ports alone, according to United Nations University research.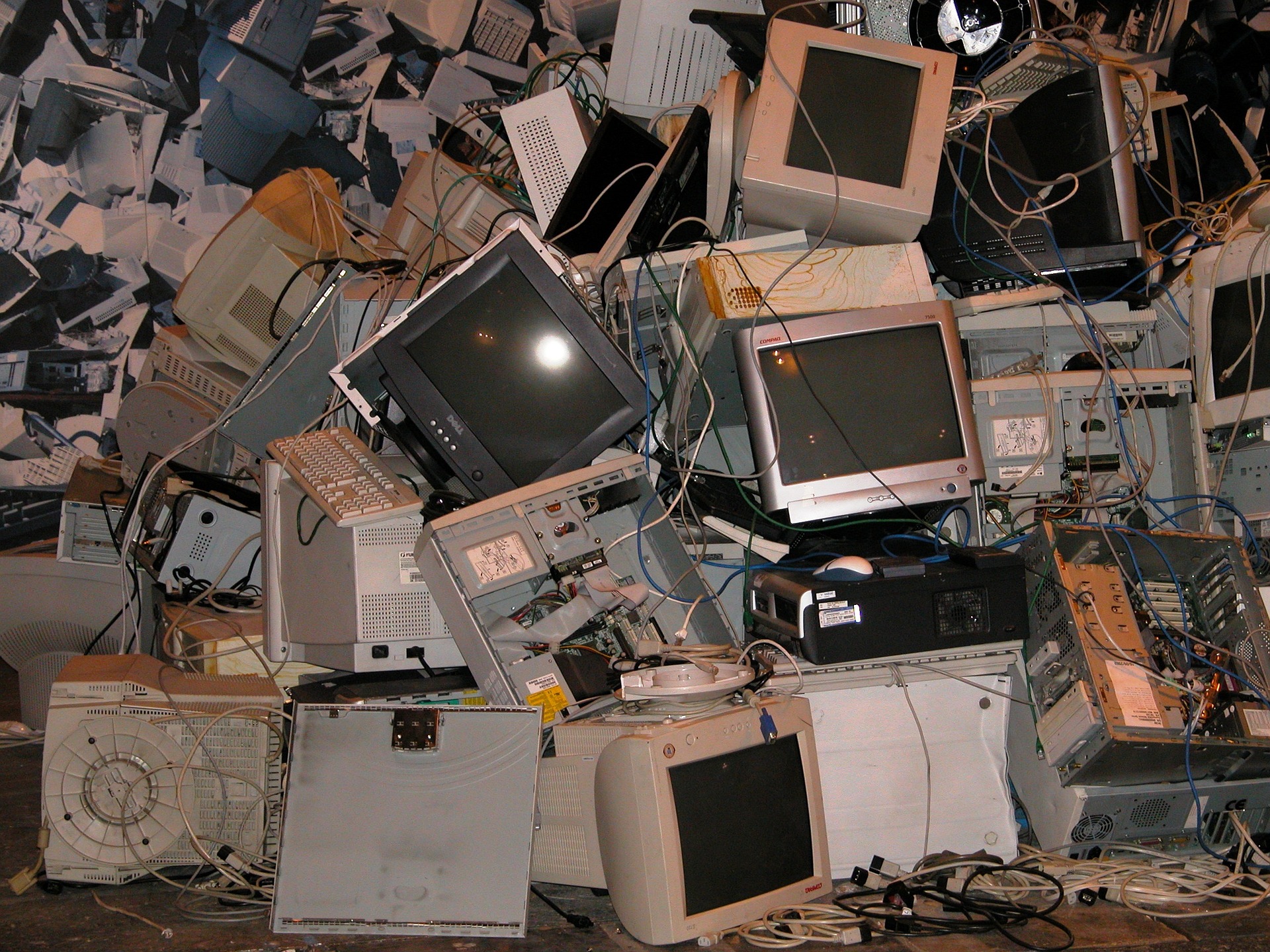 There is an estimated 100,000 people working in the informal WEEE recycling sector in Nigeria, according to the International Labour Organisation. This work involves collecting and dismantling the WEEE to obtain any valuable components and metals. The recovery process results in informal workers being directly exposed to hazardous chemicals, leading to respiratory and dermatological problems, eye infections and lowered life expectancy. Any WEEE with no value for recovery is usually dumped or burnt, which can release pollutants including heavy metals and toxic chemicals into the air. Over 52,000 tonnes of brominated (flame retardant) plastics, 4,000 tonnes of lead, 80 tonnes of cadmium and 0.3 tonnes of mercury are burned or dumped in Nigeria every year.
WEEE has the potential to be very economically valuable, if treated properly. It can contain up to 100 times more gold than gold ore, along with other valuable materials such as platinum, cobalt and rare earth metals. On 19th June, the Nigerian Government launched a project to reform Nigeria's electronics sector, with $15 million funding and backing from the Global Environment Facility and UN Environment. The Circular Economy Approaches for the Electronics Sector in Nigeria will introduce extended producer responsibility (EPR) to both the private and informal e-waste sectors. The private sector will develop material value retention businesses, including recycling and disposal systems for WEEE, while the informal sector will have the opportunity to work in safer environments, improving their health and livelihoods.
The project will promote recycling of usable components alongside the disposal of non-usable toxic waste in a safe way. More than 270 tonnes of e-waste contaminated with persistent organic pollutants and 30 tonnes of mercury containing waste are aimed to be collected.
If you have any questions about e-waste EPR, please contact us to speak to one of our consultants. If you're interested in reading more articles and blogs like this one, sign up to receive our free monthly digest.​​

Click here to receive regular updates on blog posts, webinars, and regulatory changes directly to your inbox