Are biodegradable, compostable and bioplastics the future of plastic packaging?
In an effort to move away from conventional plastic packaging, compostable and biodegradable packaging is making advances in industry. Plastics can be made from fossil based or bio-based materials and both of these can be used to make durable, non-biodegradable plastics or plastics which biodegrade or compost. Companies such as Vegware, an Edinburgh based packaging brand, makes plant-based compostable foodservice packaging which can be composted with food waste. ​​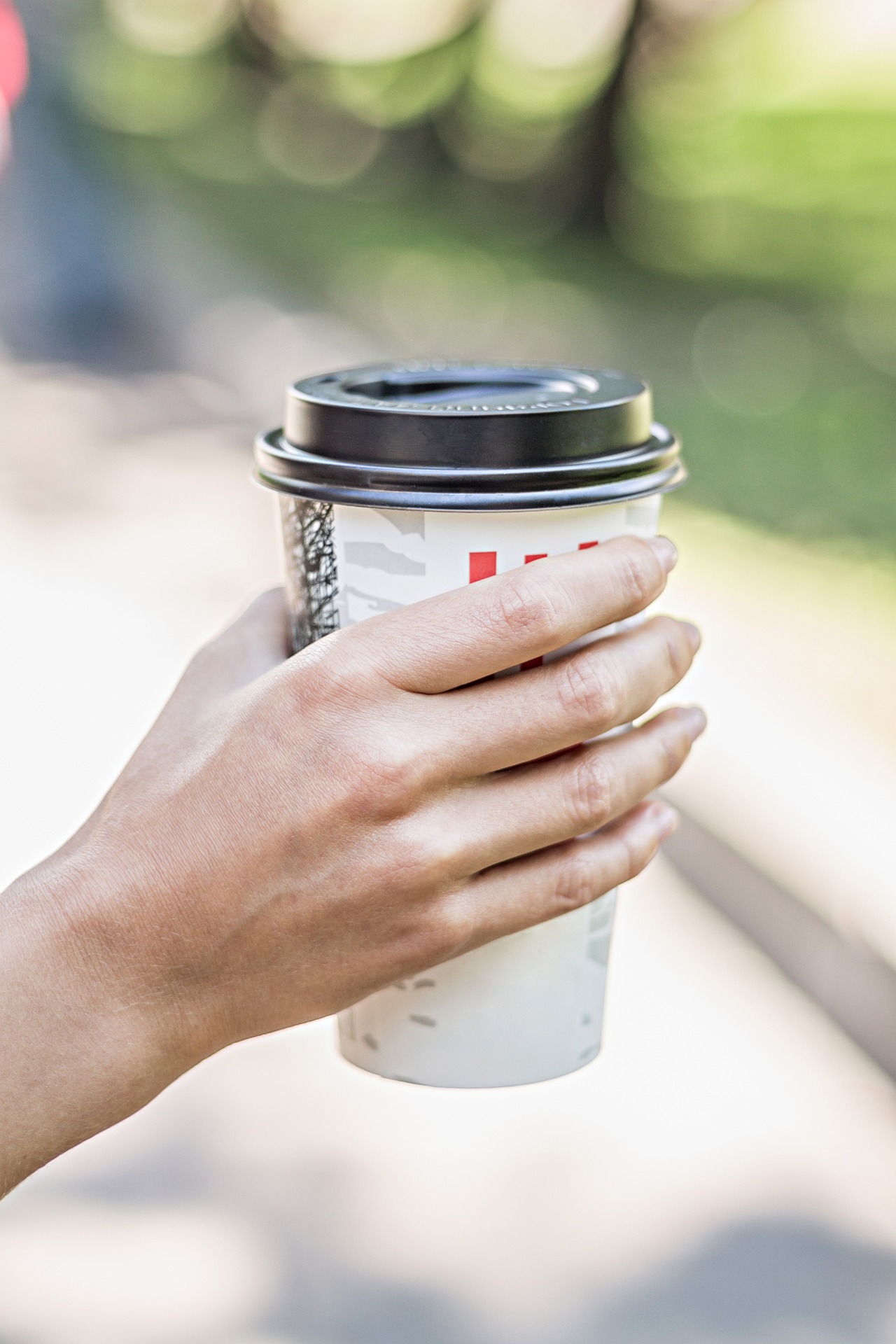 WRAP recently published a document explaining the different types of plastic available. Fossil-based plastic is made from a wide range of polymers derived form petrochemicals. Such plastic tends to be long lived, durable and non-biodegradable; although it can also be designed to biodegrade. Bio-based plastic can be made using polymers derived from plant sources e.g. starch. Cellulose, oils, lignin, etc. Hence, the term bio-based refers to the source of the plastic, rather than how the material functions. Bio-based polymers can be used to make plastic packaging that behaves like conventional plastic and is long lived, durable and non-biodegradable. In addition, it can also be used to make biodegradable and compostable plastics. WRAP defines biodegradable packaging as that which breaks down in a defined period of time. It can be made with similar strength, plasticity and elasticity properties of non-biodegradable plastics, and made into products using the same technologies. However, a biodegradable material is not necessarily safe to be freely released into the environment. Different biodegradable materials take different times and conditions, some may end up as microplastics in the environment. Compostable plastic can meet EN13432 or a comparable standard for compostable packaging so that the material decomposes/ biodegrades in industrial composting conditions. Materials that meet an appropriate home composting standard can be composted in home composting systems. Similar to biodegradable plastics, compostable can have similar strength, plasticity and elasticity properties to non-biodegradable plastics and can be made into products using the same technologies.
The Renewable Energy Association (REA)'s Organics Recycling Group has recently announced that garden waste composting facilities across the UK are now able to process certified compostable hot and cold cups and lids. This came after talks with Animal and Plant Health Agency, Environment Agency, Scottish Environment Protection Agency and facilitated by Vegware. This is significant as standard disposable coffee cups are very difficult to recycle as they consist of a cardboard with a plastic lining attached and usually liquid contamination inside. Bespoke paper manufacturer James Cropper announced a 'CupCycling' process which enables the separation of the plastic and paper and goes on the use the fibre to make luxury recycled products while the plastic lining is processed at a different facility. However, there are currently only five facilities able to process standard plastic-lined cups.
Part of the problem with coffee cup recycling is that disposable cups are purchased on the go in towns, etc. and thrown away into litter bins on the street. Despite the available technology to recycle coffee cups, collection of said cups is essential for the process to take place. Some coffee chains provide recycling bins in-store, although there are flaws in this considering that disposable cups are purchased to take-out and the consumer may well finish their drink when they are nowhere near such a coffee shop. Furthermore, considering the Environment Audit Committee's 2023 ambition for all single-use coffee cups to be recycled, Britain requires continued investment in nationwide recycling initiatives.​​

​The materials used by Vegware are renewable as they are made from trees, corn and sugarcane and making plant-based materials emits less carbon than making most plastics. In addition, they use recycled card, paper or bagasse (recycled sugarcane fibre) and sustainably sourced products where virgin card or paper is used, the products will come from a responsibly sourced forestry source with a recognised source chain of custody.
Compostable and biodegradable are often used as interchangeable terms. However, according to Vegware, a biodegradable material will break down over a long time, such as wood. A compostable material will break down in under 12 weeks and therefore suitable for industrial composting. Packaging can obtain a composability certification – Vegware holds the most extensive certification of any UK packaging supplier. A key part of the switch-over to using compostable materials is education and behaviour change; creating clean bin signage and training everyone involved including customers, catering managers and waste operatives.
Another company working to make their plastic packaging more environmentally friendly is Unilever – they have just launched a range of beauty products packaged in 100% post-consumer recycled plastic bottles in the UK, following the success of the "eco-beauty" line in the US. The Love Beauty and Planet line which includes a range of face masks, shampoos, conditioners and shower gels was launched at the start of August following the success of its 100% recyclable packaging among millennials in North America. Unilever said in a statement that the launch of the range aims to help boost the recycling rate of bathroom product packaging in the UK above its current rate of 50%. Chris Barron, the company's vice president of beauty and personal care for the UK and Ireland said "We have never been more aware of the need to be more responsible in the choices we make, even for something as simple as which shampoo we choose to use, so we are delighted to have embarked on this exciting journey. I believe that together, we truly help to make a genuine impact, whilst making the world a more beautiful place."
According to packaging Europe, the main issue with biodegradable plastics is a lack of understanding of the nature of compostable or biodegradable plastics and what bioplastics are; their specific applications and the specialist treatment process needed to deal with these materials. Bioplastics are made using renewable feedstocks rather than being derived directly from oil. They can be used in the production of conventional polymers that can be recycled such as recycled PET, or biodegradable polymers such as PLA. However, bioplastics are not free of environmental impact, and the carbon emissions associated growing crops and converting these into the required chemicals needs to be taken into account.
Innovative companies are making steps in the right direction to reduce the impact of plastic packaging on the environment. However, education is vital for consumers to be able to dispose of their waste correctly. If you have any questions about plastic packaging alternatives, please contact us here for more information. If you would like to read more articles and blogs like this one, please sign up to our free monthly digest. ​


Click here to receive regular updates on blog posts, webinars, and regulatory changes directly to your inbox