Extended producer responsibility laws require producers to cover the cost of collection, recycling for the end of life of products they have placed on the market. However, some producers go above and beyond their responsibilities under the law to minimise their impact on the environment. These are just some of those industry heroes…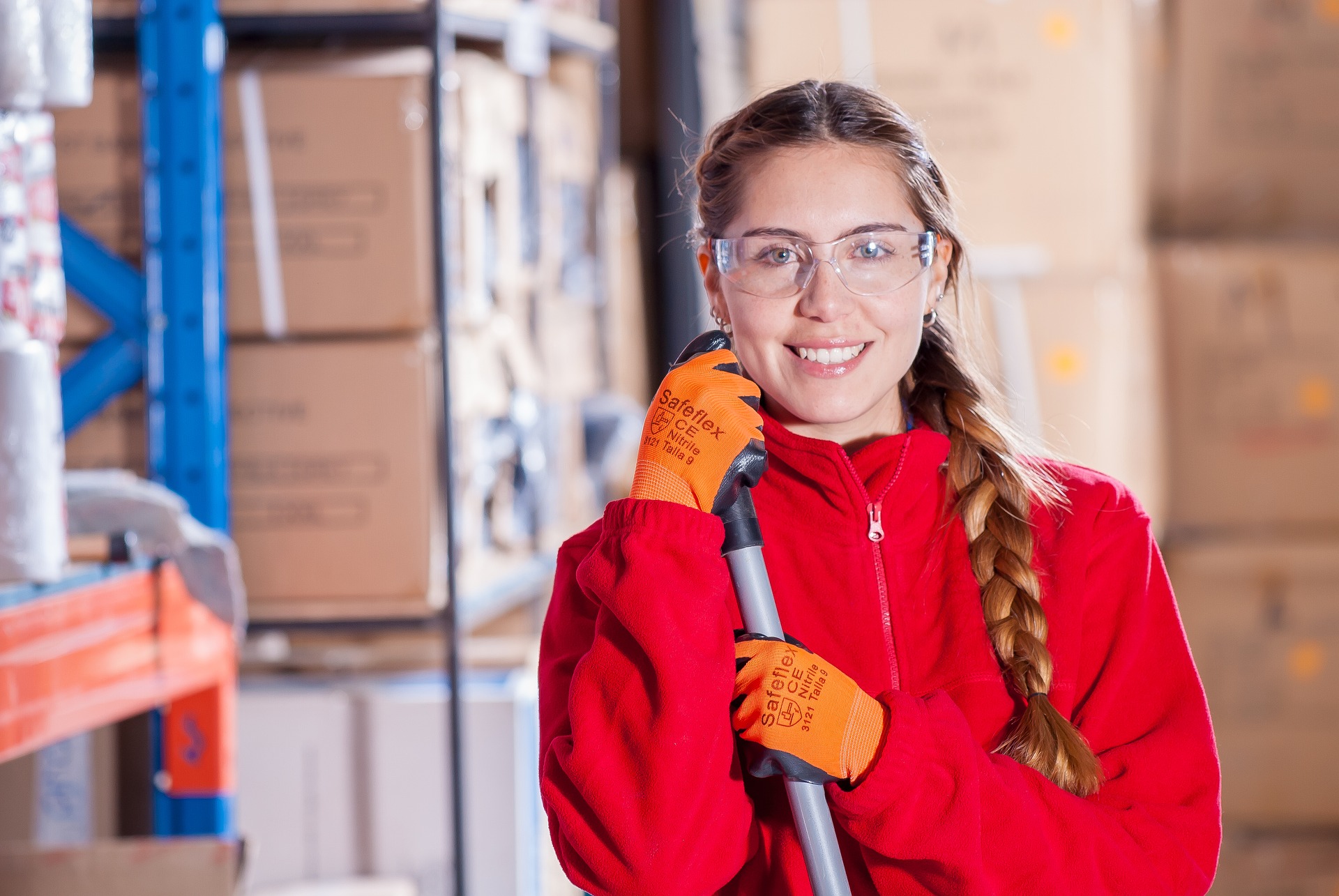 IKEA
IKEA have moved away from using plastic packaging with currently 91% of their packaging being made from fibre. They do however, still recognise the importance of plastic and use it where necessary – it is good at its job. When designing packaging, Acting packaging development manager, Allan Dickner, outlines the key aspects to consider – function, form, low price, quality and sustainability. IKEA have phased out the use of expanded polystyrene and PLA as there is no recycling available to consumers for these materials. Overall, Dickner believes the worst-case scenario from both a consumer and sustainability point of view would be the prospect of a damaged product. It is important to realise you can only reduce the material weight by a certain amount to reduce the end waste produced, as the material still needs to be able to do its job effectively. More recently, IKEA have announced they will ban plastic straws at its cafes and restaurants nationwide in the UK by 1st October 2018. This is the first step in the company's goal of removing all single-use plastics from its global product range by the end of the decade. Furthermore, their headline goal is to design all products using only renewable and recycled materials by 2030.
The Co-operative Group
The Co-op have recently made a commitment to make 80% of their packaging easily recyclable by 2020. They have already made several changes to the packaging in use, such as replacing polystyrene pizza bases with cardboard; removing black trays from mushroom, tomato, baby corn and mangetout packaging; they have launched a ready meal range using PP packaging and use of mono-APET for minced beef packaging, just to name a few. In addition, plastic microbeads were removed from the Co-ops products 16 years ago and they have launched plastic-free teabags this summer. The company has also started to use 50% recycled plastic in their water bottles along with the use of a bottle deposit scheme at UK festivals this summer.
Unilever
Unilever aims to move towards a more circular economy, so that more plastic packaging has the best possible opportunity to be reused or recycled. They say that as a consumer goods company, they're acutely aware of the causes and consequences of the linear economy, and now they want to change it. In January 2017, the company made the commitment to ensure that 100% of their plastic packaging will be designed to be fully reusable, recyclable or compostable by 2025. To help create an end market for this material, they are also committed to increase the recycled content in their packaging to at least 25% by 2025. This is in addition to their existing Unilever Sustainable Living Plan targets of reducing the weight of our packaging by one third by 202 and halving the waste associated with the disposal of their products by 2020. Unilever is working in 5 areas to create a circular economy:
Rethinking design of their products: using our Design for Recyclability guidelines that was launched in 2014 and revised in 2017, they're exploring areas such as modular packaging, design for disassembly and reassembly, wider use of refills, recycling and using post-consumer recycled materials in innovative ways.


Driving systematic change in circular thinking at an industry level: such as through their work with the Ellen MacArthur Foundation and the Global Plastics Protocol.

Carrying out work with governments to create an environment that enables the creation of a circular economy, including the necessary infrastructure to collect and recycle materials.

Carrying out work with consumers in areas such as recycling – to ensure they're clear on different disposal methods (e.g. recycling labels in the US) – and collection facilities (e.g. Waste Bank in Indonesia).

​Exploring radical and innovative approaches to circular economy thinking through new business models.
Recently, they have been innovating ways to optimise their packaging to make it lighter, stronger made from better materials with a lower environmental impact. The new solutions include:
Combining the technology of polyethylene layer with a stronger polymer and smart polyethylene design in their​ Home Care brands' flexible packaging, such as sachets and pouches, they reduced polymer use by 1,400 tonnes in 2017.

In 2017, they launched redesigned lighter weight Hellmann's mayonnaise jars, saving 367 tonnes of glass.

Innovations such as the foamed plastic layer in the middles of plastic bottles walls using MuCell Technology – which was developed in collaboration with MuCell and Alpla in 2014 – reduced plastic use by up to 15% per bottle. In 2017, they launched Dove hand wash bottles with MuCell Technology, which saved 304 tonnes.

At the end of 2016, Ponds Age Miracle cream was launched in the Philippines, Indonesia and Vietnam, with a designed jar and cap. The redesigned packaging saved a combined total of around 84 tonnes of glass, plastic and paper in these three markets in 2017.

In 2015, injection compression technology was implemented to cut plastic use in food tubs in Europe, saving around 21 tonnes of plastic in 2017- without impacting the product packaging.

​In China, as in most countries, the majority of ice cream cartons are laminated to survive freezers temperatures. This means that the cartons have a low recycling rate. So, they worked with an ink supplier and carton converter to develop a matt UV varnish to replace the film. This could cut packaging waste in China by around 300 tonnes per year.
Ecover
Ecover pride themselves on being exceptionally environmentally friendly and have been since their inception. Ecover's products are made to go down the drain so they use chemicals that can safely enter the environment and focus on their end of life. The company's bottles have always been fully recyclable, and they have switched to plant-based packaging that is still recyclable, instead of plastic made from fossil fuels. Their new bottle is made from 100% recycled plastic, however, energy and quality is lost over time when using recycled materials. They are currently trailing recycled propylene plastic in their caps and are moving away from using black plastic as it is hard to recycle; their aim is for PET and PE bottles also to be made from 100% recycled material by 2020. The company also want to drive radical material reduction through refill and reuse. Although the company has had refill systems in place for 20 years, they are not entirely convenient or used by many people. Although, there is growing consumer demand for refills and following Blue Planet 2, the demand has increased by 300%.
Quorn
All the cardboard used by Quorn is from approved, managed and sustainable sources in addition to all outer cases made using recycled cardboard. The company has redesigned their frozen packs to use less packaging but still keep everything fresh​​. All of Quorn's foil trays, film bags, clear trays, cartons and cardboard sleeves can be recycled. Furthermore, they have removed almost all black plastic trays from their range, as they aren't easily recyclable. Finally. The company have joined WRAP's Courtauld 2025 initiative to reduce waste and emissions by a fifth.
Morrisons
Morrisons has recently installed reverse vending machines in two of its Yorkshire stores for a six-month trial, with a view to a wider rollout. The machines accept any single-use plastic bottles with a barcode, including products from other retailers and brands. When a bottle is returned, the customer will receive either a coupon or 100 loyalty card points for every item they deposit, with a limit of 20 bottles per person per day, or a chance to donate 10p to the supermarket's partner charity, CLIC Sargent. Furthermore, Morrisons is bringing back traditional brown paper bags for loose fruit and vegetables in stores, in addition to encouraging customers to bring in their own containers for its butcher and fishmonger counters. The supermarket will offer 100 loyalty points every time customers use their own containers when buying meat and fish. The initiative should save around 150 million plastic bags every year.
If you are interested in reading more articles and blog like this, please sign up to our free monthly digest. If you have any questions about the repsonsibilities and commitments made by producers​, please contact us to speak to one of our consultants.​
​
​
Click here to receive regular updates on blog posts, webinars, and regulatory changes directly to your inbox