Comply or comply not, there is no try. Even lightsabers too, have environmental obligations
Our new website is launching today…May the 4th….which means our techy folk at Lorax Compliance thought it deserved a Star Wars themed unveiling. And what is more Star Wars than a lightsaber? Even humble Jedi should be aware of their environmental implications and as a product with a unique supply chain, lightsaber manufactures are often unsure of their extended producer responsibilities. Many products have complex and often confusing obligations under WEEE, battery and packaging legislation, especially when they are distributed for use in multiple countries/galaxies. To help out, we have put together an overview of the obligations arising from placing lightsabers on the market.​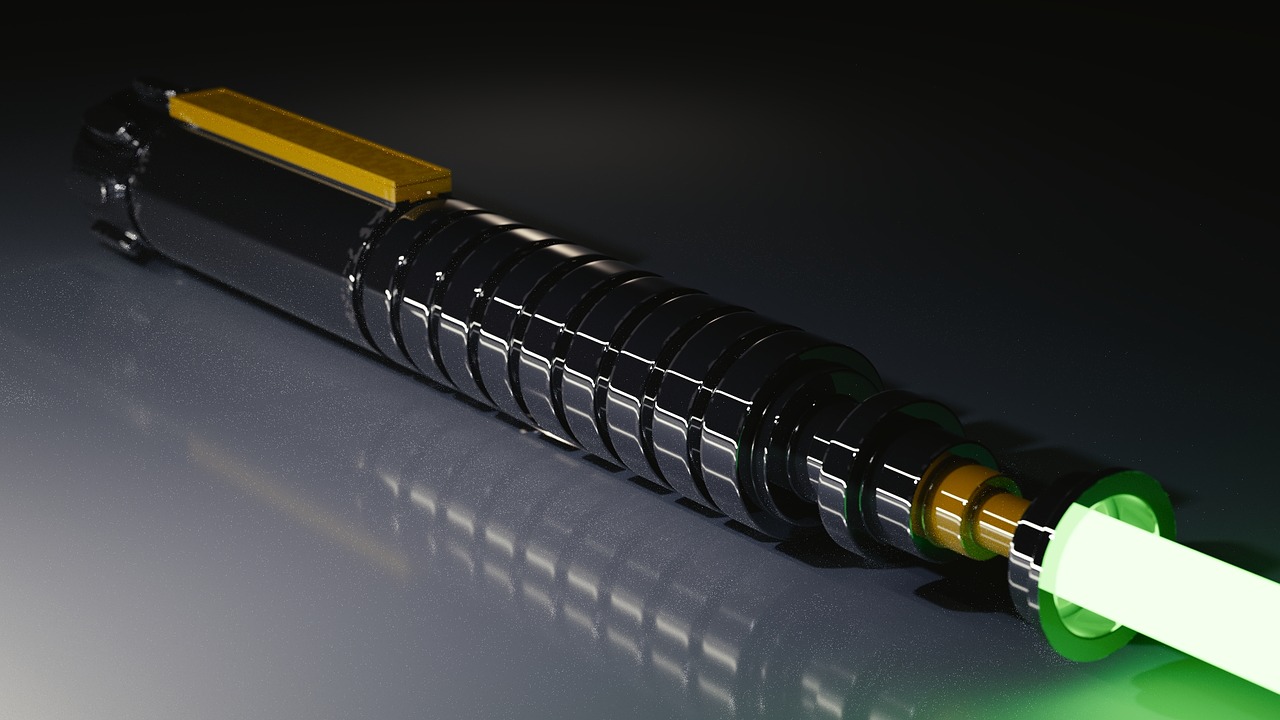 WEEE

Compliance in the EU

Waste electrical and electronic equipment (WEEE) in the EU is obligated under Directive 2012/19/EU. This could mean producers of EEE, such as lightsabers, are responsible for the environmentally sound disposal and recycling of these products at their end of life. However, lightsaber producers should be aware that depending on the intended use of the lightsabers you place on the market, you may not be obligated. This is due to an exclusion which states that any equipment which is necessary for the protection of the essential interests of the security of Member States, including arms, munitions and war material intended for specifically military purposes is excluded from scope. If this exclusion doesn't cover your lightsaber, you will have obligations to provide collection and take-back services with no costs to the consumer at the products end of life. This can be done individually or through joining a compliance scheme in the country you manufacture or import lightsabers into. A compliance scheme will require you to submit reports based on the quantity and/or weight of electrical and electronic equipment placed on the market, sometimes split down into business to business (B2B) or business to consumer sales (B2C) categories. They will also be able to ensure access to genuine recovery facilities, we would advise that any recycling facilities offered by General Grievous should be viewed with caution as they are not known to be registered recyclers in any country.

Compliance in Canada
In Canada, the majority of WEEE is obligated under the EPRA scheme. However, none of the categories in the scheme cover lightsabers, so currently they are only obligated under the CESA scheme which operates in British Columbia. Any lightsabers manufactured or imported into British Columbia are required to report the number of units of lightsabers placed on the market on either a monthly or quarterly basis (dependent on their fees). The scheme only reports B2C products, so producers just need to report lightsabers under category 17 – sports, leisure, arts, crafts and hobby devices.​
Batteries
Compliance in the EU
Lightsaber manufacturers should be aware that the EU Battery Directive 2006/66/EC prohibits batteries and accumulators, whether or not incorporated into devices containing more than 0,0005% of mercury or 0,002% of cadmium. Furthermore, it must be possible to remove batteries and accumulators readily and safely and producers must provide instructions on how to remove any batteries from lightsabers either by consumers or qualified professionals. The obligated battery types vary from country to country in the EU and there are also other consumer battery programs around the world. Lightsaber producers should look into their reporting obligations in each country.

Packaging
Compliance in the EU
Primary, secondary and tertiary packaging is obligated by EPR principles in the EU. This means that the packaging which encompasses the product when brought by the consumer, any grouping packaging on shop shelves, etc. or any packaging used to transport the lightsabers, such as wooden pallets is obligated. As with batteries and WEEE, fees, reporting and obligations differ in each Member State.​

Compliance in Canada
Plastic packaging for products such as lightsabers are obligated under the CSSA scheme in British Columbia, Manitoba, Ontario and Saskatchewan and under the EEQ scheme in Quebec. Stewards must report annually for packaging introduced into these provinces based on the weight placed on the market. There are associated fees per kg which vary depending on the type of packaging the lightsaber is sold in.
Even though the EU Directives and other worldwide programs may not quite stretch to planets ​in galaxies far far away, every discerning force user will of course have done a full supplier assessment to ensure the crystal has not been sourced from a conflict planet, and the lightsaber itself will be under threshold of any hazardous materials covered by substance regulations such as RoHS and REACh... but that is a blog for another day!
If you are a Jedi with an environmental conscience and you require further details regarding droid and starflighter purchases or if you are planning to start distributing death star super lasers we will be happy to provide a compliance risk assessment. You can send holograms here. ​​

Alternatively if you would just like to visit our new website​, catch it quickly as we will revert back to being sensible tomorrow!

Click here to receive regular updates on blog posts, webinars, and regulatory changes directly to your inbox