UK Government announces introduction of a deposit return scheme in England
Today, the government has announced it will introduce a deposit return scheme in England for single use drinks containers, subject to a consultation later this year. The consultation will cover details of how the scheme would work, alongside other measures to increase recycling rates. Environment Secretary Michael Gove said:
"We can be in no doubt that plastic is wreaking havoc on our marine environment – killing dolphins, chocking turtles and degrading our most precious habitats. It is absolutely vital we act now to tackle this threat and curb the millions of plastic bottles a day that go unrecycled. We have already banned harmful microbeads and cut plastic bag use, and now we want to take action on plastic bottles to help clean up our oceans."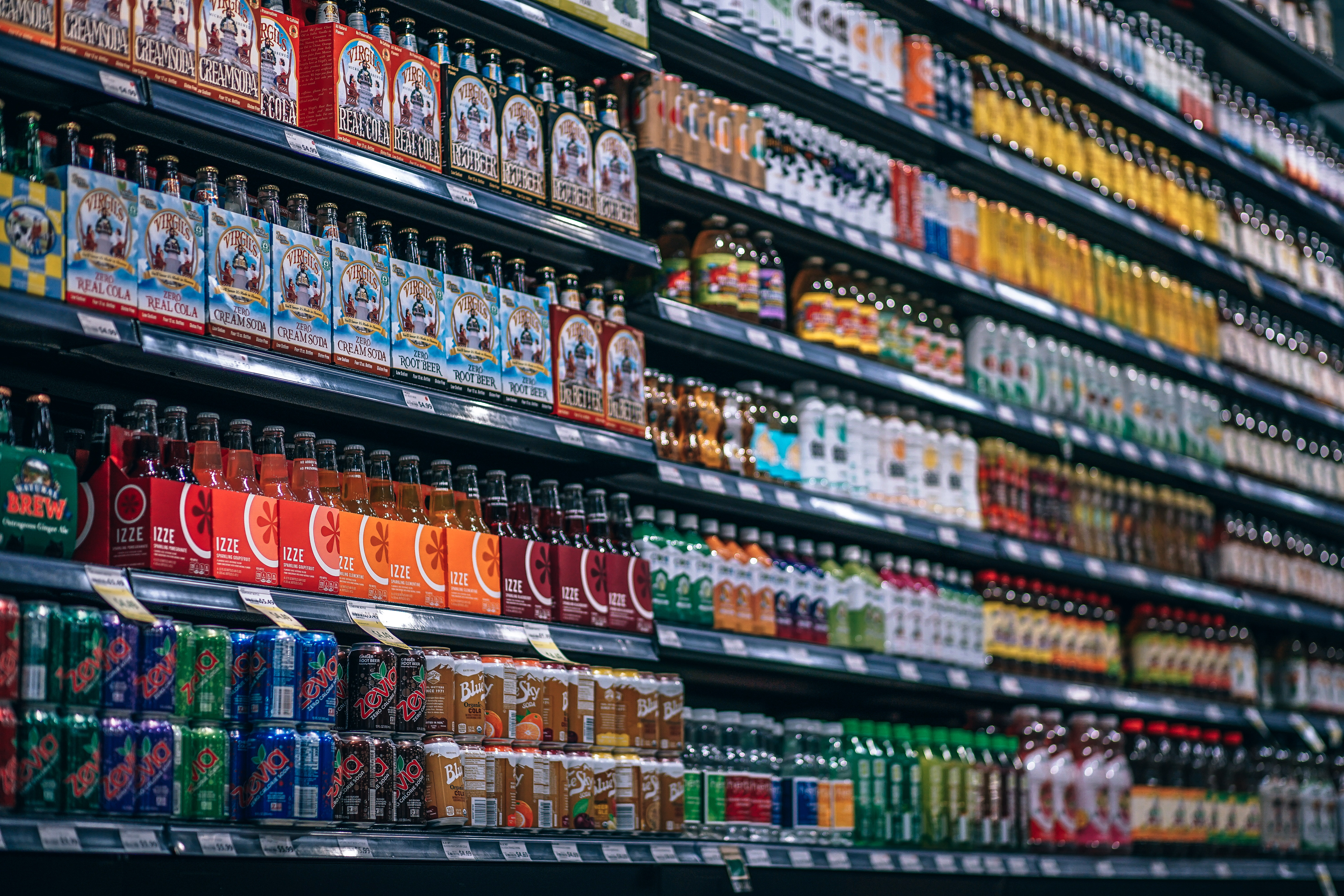 ​​The consultation will follow the recent call for evidence by HM Treasury on taxes and charges to reduce waste from single-use plastics, so that all relevant findings can be fed into the proposals. Views from producers, suppliers and consumers will be taken into account to ensure that any system introduced works across the country. Furthermore, the consultation will run alongside wider reforms of the current packaging waste system, which will incentivise producers to take greater responsibility for the environmental impacts of their products and to increase the amount of packaging they recycle.

The government has said they hope to talk to the devolved administrations about the scope for working together on introducing a deposit return scheme. On the 28 September last year, Wales Environment Minister, Lesley Griffiths AM, made an announcement saying: "We need to make sure that producers look at what they're producing, and if we need to tax, that's one thing we're looking at because we have those powers in Wales." She went on to say that a deposit return system is also under consideration but said that she needed to make sure there are no unintended consequences. If the proposals get the go-ahead, Lesley Griffiths indicated that they may be operational as early as 2018 or 2019, however nothing has been announced so far. Nicola Sturgeon, First Minister for Scotland, confirmed on 5 September that Scotland will design and introduce a deposit return scheme for containers in order to tackle litter. The scheme will add a small deposit to plastic and glass bottles which will be refunded when returned to the shop. Zero Waste Scotland carried out a study of the potential benefits of implementing a scheme and estimated that local authorities could save between £3 and 6 million on litter clearance alone. Coca-Cola has said they back the idea, following recent criticism and pressure to reduce their plastic waste. Ewan MacDonald-Russell, the Scottish Retail Consortium's head of policy and affairs, said 'We know this scheme will be hugely expensive for retailers, costing tens of millions to install reverse vending machines, cannibalising profitable floor space for unprofitable waste machines, disrupting operations and hugely inconveniencing customers'.
Deposit return schemes add a small deposit on to the cost of drinks which is refunded to the consumer when the container is returned. Hence, the incentive for consumers to recycle their drinks containers is much greater. Containers, such as glass, can be refilled and other such as cans can be recycled, eliminating wastage of the containers. However, such schemes require the cooperation of manufacturers, fillers, packers and retailers for the cost of recovery and refunds. There are many deposit schemes globally, with varying legislation, the majority of which includes a small refund for the return of PET, glass and aluminium containers. Currently, around 40 territories have implemented some form of deposit scheme including: Australia, Belgium, Canada, Croatia, Czech Republic, Denmark, Estonia, Fiji, Finland, Germany, Hungary, Iceland, Israel, Lithuania, Netherlands, New Zealand, Norway, Sweden, Switzerland, and some states in the US.
Industry
Coca-Cola reversed their opposition to deposit schemes following a Greenpeace investigation into their lobbying against bottle deposit schemes. At the RWM Exhibition 2017 – Nick Brown, Head of Sustainability at Coca-Cola partners, stated they are keen to increase the amount of recycled plastic they use in manufacturing bottles and could see DRS as a way to do this. However, Helen McFarlane – Environmental Consultant at McDonald's​, made clear that any such scheme would mean increased costs to their customers and did not see a DRS as a positive for their business. It is clear that recycling on the go is an issue which needs to be targeted as most people will not utilise kerbside recycling for a bottle they have bought whilst out and about. However, whether or not a DRS would help is uncertain; Wales has one of the highest rates globally without a DRS in place. Coca-Cola and McDonald's agreed that any scheme would require legislation to prevent competitive advantages and the possibility of a scheme becoming a profit stream.
NSW deposit scheme
Another recently implemented deposit return scheme was entered into force in New South Wales, Australia on 1 December 2017. Return and Earn has been implemented in an effort to reduce litter in NSW by 40% by 2020. There have been more than 500 collection points introduced including 800 reverse vending machines, which use an automated process, into local shops, depot sites and existing recycling centres. Furthermore, an interactive map of the collection points should also be available to the public at the end of 2017. In the scheme, most 150ml to 3L beverage containers are eligible for a 10-cent refund at the approved collection points. Beverage suppliers such as manufacturers, importers, wholesalers or retailers, who import containers into NSW are responsible for funding the refund as well as the associated costs. The scheme has a two-part structure with a scheme Coordinator – Exchange for Change - who is responsible for financial management and ensuring the scheme meets state-wide access and recovery targets. The second part is the Network Operator – TOMRA-Cleanaway – who is in charge of the state-wide collection points through building and operating the points themselves or contracting other organisations to do this on their behalf.

Current schemes
The UK is not alone in introducing a Deposit Return scheme, here are some more examples of programs already in place around the world.​​​​

Germany
Germany successfully used refillable containers until the 1990s at which time the refillable quota fell below 72%. This triggered the introduction of a mandatory one-way deposit scheme, implemented in 2003 under the packaging legislation. The deposit value which is returned to the customer is 25 eurocents. Although the scheme does not include containers of milk products, fruit and vegetable juices or dietetic products directly designed for babies. The deposit has proved successful with consumers with 98.5% of refillable bottles being returned which is the highest for any scheme globally. Furthermore, the quality of the returned containers is high enough to guarantee that it will become a new bottle. While the Packaging Ordinance also requires distributors and manufacturers to accept and recycle or reuse returned packaging for other products, there is no deposit charged on these other materials. Rather, the manufacturers fund the system by paying fees to dual systems. Refillable containers, which make up a significant portion of the beverage market in Germany, are exempt from the Packaging Ordinance, but carry voluntary deposits of 8 eurocents for beer bottles and 15 eurocents for noncarbonated beverage bottles. There have been changes to the German packaging act, some of which will affect beverage deposit rules, which will come into effect in 2019. These changes include verifying and publishing the proportion of drinks sold in reusable drinks packaging each year in order to verify the effectiveness of the promotion of reusable packaging. In addition, there will be an objective to achieve a proportion of bottled beverages sold in reusable drinks packaging of at least 70%. The mandatory deposit will also be extended to carbonated fruit nectars and vegetable juices and any disposable beverage packaging must be labelled as being subject to a deposit before being brought to the market.
​
Sweden
The deposit schemes in Sweden were introduced in 1984 for cans and 1994 for PET plastic bottles. From 2006, the legislation in Sweden states that all parties professionally serving or importing drinks ready for consumption in plastic bottles or​ metal cans must ensure that the product is included in an approved return system. Retu​rpack are responsible for the collection, administration and deposits for 2,700 shops around Sweden. The Swedish government along with owners of Returnpack, who are representatives of the trading and brewery sectors, aim to increase the recycling of metal cans and PET bottles in Sweden. Current recovery rates have reached 84.9% for cans and PET plastic. There is also a return system for two types of glass bottles with recovery rates of 99% and 90%. Returpack customers are compensated for both the deposit and the handling fee for the return containers sent in. Returpack charges administration fees to its members for plastic bottles and sorting fees for certain containers. The deposit is fully refundable, but the fees are paid one-way by the beverage companies to Returpack.
US
There are 10 states in the US with container deposit legislation. Efforts to pass federal legislation for container deposits are often lobbied against by the beverage container industry – bottlers of water, soda, beer, and the owners of shops – who spend a lot of money to prevent the introduction of new container deposit legislation. Michigan has one of the highest deposits at $0.10, along with the highest recycling rates in the states between 1990 and 2008 at 97%. Oregon have increased the deposit in their Beverage Container Act from $0.05 to $0.10 in April this year following a drop-in recycling rates of below 80% in 2014 and 2015. The bill will be expanded further in January 2018 to include all beverage containers except distilled liquor, wine, dairy or plant-based milk and infant formula. In California, there has been a Bottle Bill going for 30 years. The legislation set a goal of 80% beverage container recycling however, recycling rates this year have fallen below the target. Following decreases in rates, 560 recycling centres in the state have closed in the last two years. Although, the Californians Against Waste (CAW) organisation released a report claiming rates can be easily increased with a simple fix in the Legislature. Other states with container deposit schemes include California, Connecticut, Hawaii, Iowa, Main, Massachusetts, New York and Vermont.
Hawaii
The Deposit Beverage Container Law was implemented in Hawaii in 2005. It covers all non-alcoholic drinks except for milk, dairy products and certain alcoholic drinks. The deposit amount is 5 cents, which includes a handling fee of 2-4 cent which is paid to Certified Redemption Centres, privately owned State permitted solid waste facilities. 1 cent is added on to beverages as a non-refundable 'container fee' which is paid to the Deposit Beverage Container fund to help pay redemption centre handling fees and cover costs of the program.
Who funds the schemes
The new scheme in NSW, Australia requires beverage suppliers such as manufacturers, importers, wholesalers or retailers, who import containers into NSW to fund the refund as well as the associated costs. In Hawaii, an extra cent is added to the cost of the beverage which contributes to the cost of the program, hence the consumer effectively funds the scheme. In Sweden, companies who join Returpack pays fees to funding sorting, collection, etc. In Germany, manufacturers fund the system by paying fees to product stewardship organisations. It is currently unclear who will fund the deposit schemes in England and Scotland, as these are subject to further consultation.
Solutions
Our focus at Lorax Compliance is to deliver technology solutions designed to simplify and solve Product Stewardship and Extended Producer Responsibility compliance. Our software platform calculates the reports and fees which producers need to submit across the world, already covering existing deposit schemes in countries such as Norway and Canada. Once the consultation is complete in the UK and the requirements are finalised, our platform will also create reports in the exact format producers, manufacturers or retailers will need for reporting. Get in touch to know more.
Get in touch
Please get in touch with your thoughts on this topic. You can download our free webinar covering deposit schemes which will include a copy of our latest White Paper on global deposit return schemes. For a demonstration of how our software platform can support global Deposit Return system reporting, please book an appointment here.
​
Click here to receive regular updates on blog posts, webinars, and regulatory changes directly to your inbox