Belgium: Fost Plus packaging compliance update
Fost Plus is a packaging compliance scheme in Belgium. There are different types of decarations depending on your company, sector and the type of packaging you bring to the market. Companies with a turnover below €15 million on the Belgium market for household packaging can make a lump-sum declaration. Companies that fulfil a number of conditions and bring a maximum of 100 tonnes of packaging to the Belgian market each year can submit a turnover declaration. Otherwise in most other cases, companies must submit the detailed declaration where you indicate what you have placed on the market in the past year including the number of consumer units for each packaged product. The different declaration systems are summarised below.

Summary of declaration systems:

​​Detailed declaration

fixed price declaration

Turnover declaration

Declaration for service packaging

Declaration for wines and distilled beverages

Declaration for the press and publishers

Submission date: 28th February for annual submission.
Changes: fees per kg of various material types have changed since last year. These will apply to the 2018 annual submission. ​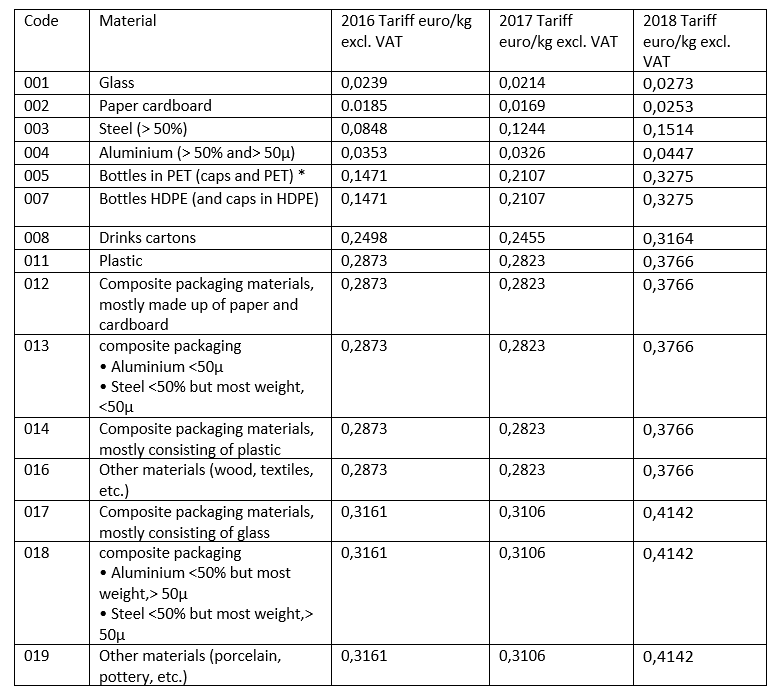 If you need any help with your Fost Plus submission, please contact us
here
.
​
​
Click here to receive regular updates on blog posts, webinars, and regulatory changes directly to your inbox