ERA is a battery and WEEE compliance scheme in Austria. The scheme covers household and industrial WEEE and requires either monthly, quarterly or annual reports depending on the producer's annual fee.

Submission dates:
Monthly: 10th of the second month after the one being reported. Q4: 10th February 2018. Annual: 31st March 2018.
Changes:
Fees changed in July for small electrical appliances and display screen equipment (highlighted) – this will need to be taken into account for submissions.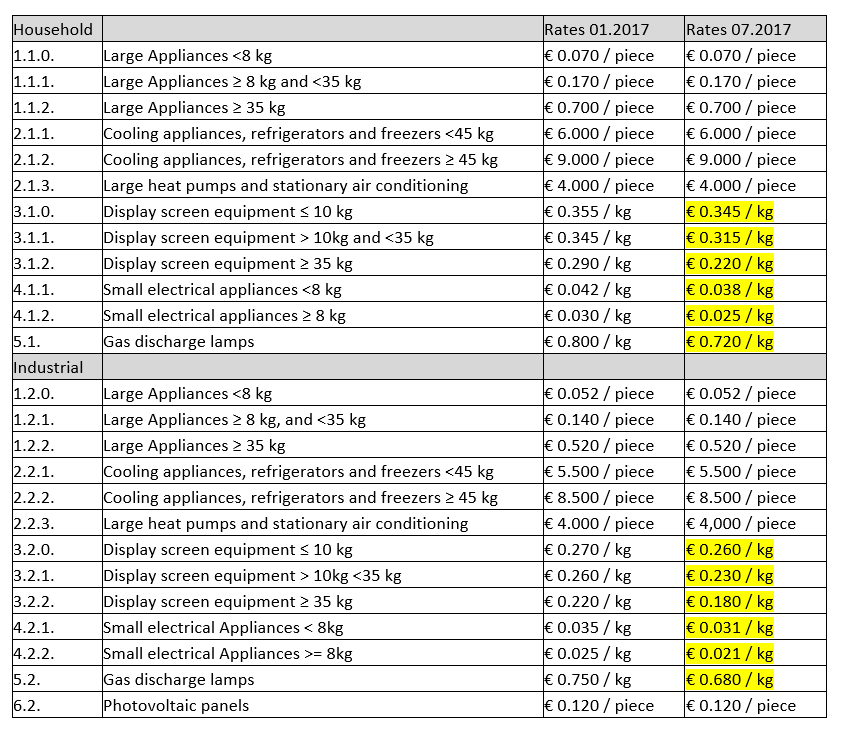 ​If you need any help making your submissions to ERA please contact us here​. ​

​
Click here to receive regular updates on blog posts, webinars, and regulatory changes directly to your inbox