In June this year, ECHA released a revised guidance​ concerning articles under REACH. The European Court of Justice ruling from September 2015 means that the 0.1% concentration of candidate list substance threshold now applies to individual components within the products. ​Whereas previously, t​​​​he threshold applied to the concentration over a whole complex object. ​​​​​
​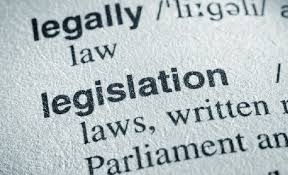 An article is defined as an object which during production is given a special shape, function, surface or design which determines its functions to a greater degree than does its chemical composition. Articles can be assembled either mechanically (using another article) or using a mixture, both are used to form complex objects, i.e. an object made up of one or more article. The regulation applies to article producers, article importers and article suppliers as defined under REACH.
Notification is a requirement of manufacturers or importers of articles containing Candidate List Substances (CLS) of concentrations greater than 0.1% w/w. The concentration must be calculated separately for each article in a complex object, not the concentration over the whole object. The weight of the CLS must then be calculated over the whole article/complex object. If the concentration exceeds 0.1% w/w and the total weight exceeds 1 tonne per year, then a notification must be submitted to ECHA. It is important to be aware that when a complex object contains a mixture (used for assembly), the concentration of a CLS in the mixture must be calculated over the whole object and must be notified if its exceeds 0.1% w/w and 1 tonne per year.
EU producers and importers must notify ECHA if applicable; all other members of the supply chain must communicate information to the next person in the chain (information to consumers only has to be supplied upon request). Information to be supplied includes: CLS identification, identification of the article in an object which contains the CLS and any information for its safe use and disposal. Notification is not required under certain exemptions, such as exclusion of exposure and if the substance is already registered for the same use. However, exclusion of exposure to humans or the environment may require many resources and can be difficult to demonstrate. ECHA advise that is often easier to submit a notification.
The main principles for complex objects: articles must be notified only once they are in the supply chain; EU suppliers of complex objects should provide information on each article they supply; and if articles are joined using a mixture, the concentration of the CLS in the mixture will be calculated over the whole complex object.
On 13th June this year, Commission Regulation (EU) 2017/999 amending Annex XIV to Regulation (EC) No. 1907/2006 of the European Parliament and of the Council concerning the Registration, Evaluation, Authorisation and Restriction of Chemicals (REACH) came into force. The amendment concerns substances of very high concern contained in the Candidate List for Authorisation of which manufacturers and importers of articles must calculate whether they cross the 0.1% threshold. ​Eleven substances have been added to the Candidate List for Authorisation, with application deadlines for their authorisation on 4th January 2019 and sunset dates on 4th July 2020. Producers and importers of articles should be aware of the updates to the candidate list in case these substances are present in their products and require notification and applications for authorisation. If authorisation is not granted, then producers will need to look for an alternative substance by the sunset date. It should be noted that there are slightly different authorisation and sunset dates for substances used in the production of spare parts for the repair of articles. Details of this can be found here.
If you need any help with articles and REACH compliance, please contact us here. ​​
​
Click here to receive regular updates on blog posts, webinars, and regulatory changes directly to your inbox